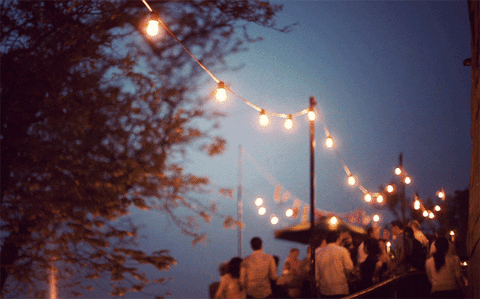 I find it incredibly difficult to balance my blog writing with my personal writing. I love working on my blog, but I feel like I'm missing something when I'm not writing my personal project. Like I'm cheating myself. I know that blogging and working on my personal project aren't mutually exclusive, tons of you guys do it, but in my brain, I've created that divide.
I tell myself that I have to pick between them. Either work on my project or write on my blog. I remember hearing someone say "every word you write on your blog is a word you're not writing in your book" or something along those lines. I think I really took that to heart somewhere along the lines.
This struggle to find balance between projects is something that
I've expressed before
. In particular today I want to explore the balance between blogging and writing.
I blog because I love the community that I've become a part of. Perhaps more selfishly, I blog because blogging produces instant gratification. Usually, it takes me an evening (maybe two) to write a blog post. Start to finish, the post is completely done in a short amount of time. I produce, I post, I receive feedback (which thanks to all my lovely blogging friends, is usually positive feedback). When I blog my work is validated and I'm gratified almost instantly.
When I write a personal project, nothing gets validated. Ever. It takes
months
years for my writing to be finished, and even then sometimes it doesn't get seen by anybody. It's long, exhausting, but rewarding work. The reward comes from working on something much longer than a blog post and hopefully much more impactful than a blog post. However, receiving validation is not a regular part of this process.
That's why blogging is so important to me. When I blog, even if it's about silly things, I receive those boosts of confidence that I need as a writer. Blogging allows me to be a part of a community of other writers and even broader, other creatives who encourage me to pursue my craft. Blogging helps me learn how to express myself. Blogging lets me explore other points of view. Blogging makes me a better writer, of all forms.
So, is every word on my blog a word stolen from my personal project? Maybe. But I like to think that blogging makes the words that I do write in my book so much stronger.
Reading:
Who Buries the Dead
by C.S. Harris
Listening: My neighbour's central air running (ahem, it's a little early for that, if you ask me)
Watching: Avengers: Age of Ultron