Today I did something for the first time that made me more nervous than I've been for a long time.
I read my creative writing out loud, to strangers.
There's a few things you should know before I launch into my story (haha, pun intended).
Thing One:
As many of your know, I'm pursuing a double major in English and Medieval Studies at university right now. Every semester the English department does a little colloquium where alumni come and basically the department boasts promotes how awesome it is. It's all good fun; usually we get excused from class to go. This semester featured a session dedicated to student writers.
Thing Two:
In first year I took a Creative Writing class that was perfectly lovely and challenging and oh-so-good for me as a writer. I wrote some really strong pieces for that course (if I do say so myself), and I also began working on my current project during that semester. The same prof that taught that course is teaching another English course that I'm taking right now. This prof was also one of the organizers for this colloquium.
Okay. Background over. Let's get to the good stuff.
Last week in class my prof put out a call for volunteer readers for the upcoming colloquium. As soon as she announced it, my little inner voice said
Mayb- haha no.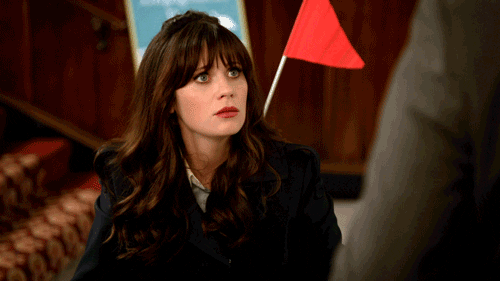 Then I went on with my day, colloquium gone from my thoughts. A day went by and the class came up again in my schedule. I was completely carefree (well, as carefree as any student), until my prof announced that she like to speak to myself and two other people after class. Instant fear.
You know the feeling. I started mentally going through everything I had said or done in her classroom that might be slightly offensive. When class was finally over I went up to speak to her, and she revealed that we weren't in trouble. Instant relief.
Instead, she wanted us to share our work at the colloquium. Relief gone. She didn't explicitly say so, but it was clear she couldn't find enough volunteers. My gut reaction was to say "NO!" and walk right out of the classroom. However, I didn't. I did say that I might throw-up if I have to read. Then my prof dropped a line that made me rethink my position:
"I really feel that this is the next step in your journey as a writer"
Now, what am I supposed to say to that?
She told me to think about it and email her. I walked out of that class thinking pretty seriously about the opportunity. Here's the thing, I'm not a shy person. I don't mind speaking in class or introducing myself to new people. I wouldn't even bat an eye if my prof asked me to get up and give a speech about *insert anything not creative*. So, it was strange for me to have such a visceral reaction to reading creative work aloud.
I've never liked to call myself a writer. I always felt that someone would think I was being silly or childish or trying to hard to be serious. The other faucet to that school of thought, is that my creative writing carries so much of myself in it that it's difficult to share something that I see as so private. It's not that I'm an overt, self-confessional writer, it's just that I have incredibly high standards for myself and I hate sharing "raw" work that isn't ready for the world. And nothing I write is ever ready for the world. No matter how many revisions it's gone through, I tend to think it's not refined enough. Maybe this is an issue with confidence, I don't know. Feel free to psycho-analyse me in the comments.
By being asked to read my creative work, I was being asked to pry myself open. I wanted so badly to say no, but I knew I needed to say yes. So today I went up to the podium with my three measly sheets of text and read them out loud. I'm glad that the podium was there because it hid my shaking hands. I heard my voice wobbling at first, then I managed to pull it together. I didn't look up once while I was reading, but it didn't really matter. I made it through the piece. They clapped. My friends said nice things to me.
Perhaps the most interesting part of this whole experience is that I didn't feel that high I usually do when I do something so out of my comfort zone. Don't get me wrong, I'm happy with my experience and I'm glad I did it, but I'm not
elated
. I haven't found my calling as a narrator. I'm not going to jump back behind the podium to read, but I think this was a small step forward in my "journey as a writer".
How about you? Have you read anything aloud? Are you a natural speaker? Do you have writer identity issues likes me? Tell me all your thoughts in the comments!
Reading:
The Two Towers
by J.R.R. Tolkien
Listening: Regina Spektor
Watching: The Shannara Chronicles