Today I'm introducing a new series on A Splash of Ink! Reviews by Jane! Yay!
Jane is my sister and a total book lover. I've been trying to get her to write a post for A Splash of Ink for awhile now, but she never quite knew what to write. At the same time, I've been trying to get more guest posts and more book reviews on SOI , so I came up with this new series to hit all the targets. I recruited Jane to -you guessed it- write some YA book reviews for me. Enjoy and try not to be too hard on her!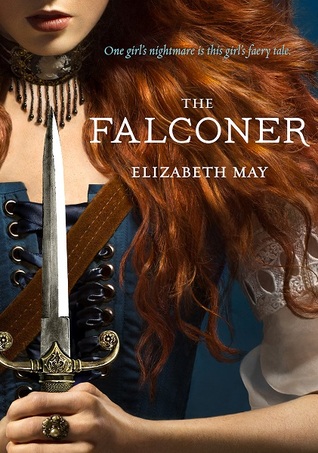 The Falconer by Elizabeth May
Published: Sept. 2013
Pages: 378
Rating: 5/5
Synopsis:
Edinburgh, Scotland, 1844
Lady Aileana Kameron, the only daughter of the Marquess of Douglas, was destined for a life carefully planned around Edinburgh's social events – right up until a faery killed her mother.
Now it's the 1844 winter season and Aileana slaughters faeries in secret, in between the endless round of parties, tea and balls. Armed with modified percussion pistols and explosives, she sheds her aristocratic facade every night to go hunting. She's determined to track down the faery who murdered her mother, and to destroy any who prey on humans in the city's many dark alleyways.
But the balance between high society and her private war is a delicate one, and as the fae infiltrate the ballroom and Aileana's father returns home, she has decisions to make. How much is she willing to lose – and just how far will Aileana go for revenge?
The Review:
Being a fan of the Fae and paranormal in general, this book immediately caught my attention. I'm intrigued by the legend of the Fae, and I am always curious to see different authors' takes on it (such as Holly Black's
Modern Faery Tales
and Melissa Marr's
Wicked Lovely
series, both of which I enjoyed). I love it when authors stay close to the original stories. In the original stories there are no good faeries there's only slightly better faeries; they're beings that care nothing for humans and have no human emotions.
I'm tired of authors writing about paranormal creatures who are portrayed as human as possible, without actually being human. I'm tired of vampires who only drink animal blood, don't kill humans, and can walk in the day. Where are the vampire slayers? Where is the strong female character that hunts the things that go bump in the night? That's why I was so excited for
The Falconer
after reading the synopsis.
The Falconer definitely delivered on the portrayal of the Fae being nothing like humans. In fact, they kill humans by sucking the life force or soul from us. That is why Alieana made it her life's mission to find the Fae that killed her mother, and to take out any Fae that gets in her way. Finally the book that I was looking for.
As I started reading the book, I was immediately intrigued by Alieana. Here was this girl that was raised to believe that her only purpose in life was to find a husband, then she did a 180 and start killing faeries? I was interested and starting to get into it. Then it started to become all about how she needed to kill the Fae and all she thought about was killing Fae. I was getting a little nervous and suspicious that this was going to be a novel about killing and rampages and blood. Ugh.
I was waiting for something else to happen. Then it did. Her best friend Catherine was introduced. Catherine was what Alieana used to be, the perfect poised society daughter, but she was fiercely loyal to Alieana, defending her when needed. I also really enjoyed the pixie faery, Derrick that lived in her dressing room. The introduction of the supporting characters helped to humanize Alieana and made her more relate-able.
At this point, I felt a huge sense of relief that the book wasn't going to end up a slasher flick.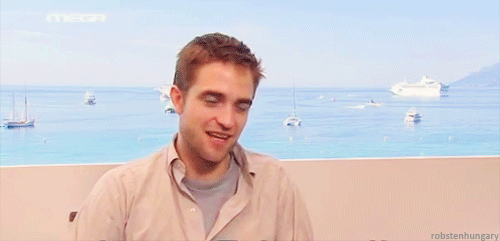 I began to wonder if there would be any romance in The Falconer.
SPOILER-RANT AHEAD!!
I admit that I normally don't read a book unless there's a hint of romance. They may seem shallow, but what can I say, I'm a sucker for love. I wasn't disappointed. We're introduced to her trainer Kierian. I was immediately interested. I'm down for the trainer/trainee relationship (hello,
Divergent
), and then we find out the he's a faery. At first I was like:
But then I was like,
She kills faeries, how can she like a faerie?! It goes against all that you stand for. How could you! I was about ready to give up. Then it's revealed that he doesn't share the same feelings. I felt a sense of relief, but a little bit of disappointment. No romance? But wait, bff Catherine's brother is back in town the boy that Alieana has had a crush on forever. I'm down for this, at least he's human. Right when Alieana and Gavin start to have some sparks, Kierian decides that he may just like Alieana back.
SPOILERS OVER!!
(but not the rant part)
I'm so tired of love triangles. I mean, seriously, why do YA authors think that they have to include a love triangle? What's wrong with having one true love? I was once again disappointed, but then I was pleasantly surprised with how it all turned out. There's an interesting twist that I was good with. In the end, I was actually happy with the romance aspect of
The Falconer
.
All together I enjoyed
The Falconer
. It was an excellent first novel for Elizabeth May and her mythology is solid. I will definitely read the next book.
So, how'd she do? Have you read
The Falconer
? Do you intend to? Feelings on love triangles? Thoughts, comments? Let us know below!
Reading:
How To Be A Heroine (Or, what I've learned from reading too much)
by Samantha Ellis
Watching: Rookie Blue
Listening: Hellogoodbye