It's been a few months since
the last time
I linked up with The Book Chewers' monthly linkup, so I thought it was high time that I linked up again. If you want to join in the fun, check out their post
here.
This month's prompt: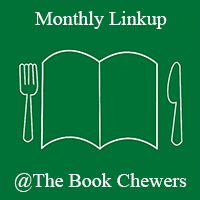 You're in charge of a new reading program. The goal: encourage kids to read by helping them build their own personal libraries. Every month, you'll send five books to each participant. (Basically, you get to pass on your favorites.) What will your first box include? Make sure you specify age group/reading level. If you'd like to make multiple boxes, you can make selections for several different reading levels, or you can choose
one
reading level and make different boxes based on genre.
Can we just start by saying that I wish this was a real thing? Wouldn't this been the best job ever?! And while we're on asides, I know I put more than five books in my boxes. I'd pay the extra postage or maybe I'd give them e-books; don't worry I'd make it work. I just have too many books I want to recommend! Ack. Oh well, my blog, my rules, haha, and besides their post did say to make a post "inspired" by the prompt.
ANYWAYS! On to the prompt!
My first box would have to picture books, because that's where every reader starts. This box is obviously aimed at young readers (ages 0- 8ish) and their parents. Mostly, I choose books that I read as a child, but I included a few modern ones, a Mo Willems book (We Are in a Book) and I Don't Want to be a Pea! because I've seen them at the library and I think they're so cute.
The books in the box: We Are in a Book! by Mo Willems - I Don't Want to be a Pea! by Ann Bonwill - You Are Special by Max Lucado - Something from Nothing by Phoebe Gilman - Gifts by Jo Ellen Bogard and Barbara Reid - There's a Zoo in Room 22 by Judy Sierra - Franklin in the Dark by Paulette Bourgeois - Brown Bear, Brown Bear, What do you See? by Bill Martin Jr. and Eric Carle
My second box is directed at younger girl readers (age 7-12). Now, before you jump down my throat about boys wanting to read these books too, let me just say that I'm generalizing. I making these recommendations based on what I liked as a little girl, and what I've seen other little girls enjoy. I am not by any means saying that boys can't enjoy these too. In fact, I had a boy friend (take note of the space between those words ladies and gentlemen!) growing up who loved Nancy Drew books, and I (obviously!) thought that was great!
The books in the box:
Camp Confidential
by Melissa J. Morgan -
Amelia Bedelia
by Peggy Parish -
Junie B. Jones
by Barbara Park -
Nancy Drew
by Carolyn Keene -
North by Night
by Katherine Ayres -
The Amazing Days of Abby Hayes
by Anne Mazer -
Charlotte's Web
by E.B. White
My third and final box is directed at younger boys (ages 7-12). Again this is a generalization, and I know that girls will love these books too (because I did!). I choose these books in particular for boys, because they all have boys as their protagonists, which is probably more appealing to a younger boy reader. A few of them like
Artemis Fowl
and
The Maze Runner
are pushing it up to teen a bit, but I decided to include them as "transition" books.
The books in the box:
The Hardy Boys
by Franklin Dixon -
Hatchet
by Gary Paulsen -
Holes
by Louis Sachler -
Airborn
by Kenneth Oppel -
Tales of a Fourth Grade Nothing
by Judy Blume -
The Maze Runner
by James Dashner -
Artemis Fowl
by Eoin Colfer
Well, that was a fun post! I feel all brushed up on my kid lit. I think I might need to reread some of these...
What books did you read as child? Are any of your favourites in my boxes? What would you put in your book boxes? Let me know your thoughts in the comments!
Reading:
The Lock Artist
by Steve Hamilton
Watching:
Arrow
Listening:
Feist