I've been thinking about my blogging goals a lot lately and this topic came up in my ponderings. How often should I being posting on A Splash of Ink?
What I found was that every blogger seems to have a different opinion on what's best! From posting everyday to once a month, it was hard to find my place in the many posting schedules out there. After thinking about it for a few days and reading a few more articles I figured it out.
Drum roll please:
There is no answer! Everything
(and nothing)
works!
TA-DA!
You must love that horribly non-committal answer that you've probably heard before. But it's true.
The long and short of it is that you need to find out what's right for you.
If I left it at that, it would be an extremely BORING post, so I won't. I'm going to tell you what my new(ish) personal blog schedule philosophy is, why it works for me and why it might work for you too.
The three elements that I considered when I was planning out how often I would post:
Content, Consistency and Visibility
A Splash of Ink has to have interesting content being posted in a consistent manner. That's a no brainer. That's how blogs keep their readers. Duh, Sunny.
The real thinking came when I had to decide how often I thought I could produce GOOD content, while at the same time stay visible in my readers' (you guys!) blog feeds. I've written some er...sub par posts in the past just for the sake of posting, and I don't want to do that again. At the same time though, I don't want my posts to get lost among all the other blogs that you follow in your feed (Google Follower, Bloglovin' etc.) because of infrequency. When you follow a ton of blogs that all post every other day it's easy to lose track of those lowly blogs that only post once a week (or even once every two weeks).
Right now I post approximately once a week. If I somehow squeeze in two posts a week, it's a bonus week. A popular choice for bloggers is everyday or every other day, but I'm not going to go that route. I think everyday is too much for me for two reasons: too much work and too much reader commitment. I don't want to flood your to-read lists. I'd rather have quality over quantity.
However, I've decided that once a week just isn't going to cut it anymore. Instead of just writing posts on the fly like I've always done, I'm going to start writing content in advance, in order to reach my new goal. I want to push myself a little harder as a blogger and be a little bit more visible in your feeds.
I decided that from now on, A Splash of Ink will be getting two new posts a week.
Some weeks it might not happen, and that will be okay, but it will always be the bar that I'm striving to reach. With some careful prep I think...er...I
know
I can
consistently
produce good
content
twice a week and be more
visible
to my readers. It might not seem like much to some, but it's a big step for me!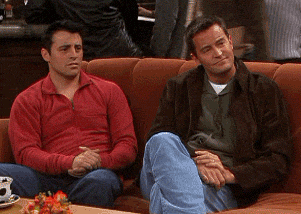 How I hope you feel about this new decision, tehe.
Twice a week is what works for me, but you really do have to decide what works for you. How often do you post on your blog? What works for you? Does scheduling matter to you? Thoughts, comments, share them below!

P.S. What do you guys think of the "Continue Reading" links I've had for the past few posts? If you view from the homepage you'll see them. Is it an annoying extra click or is it easier to see more content on the homepage?
Reading: Saving Francesca by Melina Marchetta
Listening: OneRepublic
Watching: Arrow