It's time for another Book Chewers linkup! Today's topic is all about sequels and series. If you'd like to see the
original
prompt, you can check it out here.
1. Best sequel you've ever read?
Definitely
Bloodhound
by Tamora Pierce. It has all the same elements from the previous book that I loved, yet it was it's own creation. It didn't feel dragged out or unnecessary like some sequels do.
2. Worst sequel you've ever read?
Whatever the second book is in the Dragons in Our Midst series by Bryan Davis. *Insert Google Search* the book is called
The Candlestone.
I wanted badly to like the book (and whole series for that matter), and I did like the plot, but I just found the writing drier than burnt toast.
3. Sequel that outshone the first book?
I'm going to get guff for saying this, but I enjoyed
Catching Fire
more than the
Hunger Games
by Suzanne Collins. It felt like the tension was higher, and not to mention the many ideas that I loved from the first book showed up again in this sequel.
4. Do you often read sequels or do you read the first book and move on?
I always get excited to read the sequel after I finish a good book, so I usually go get it right away. The only reason that I won't read the sequel is if it hasn't been published by the time I finish the first book. I usually end up forgetting what the first book was about by the time the sequel gets published and so I don't read it.
5. What's a sequel that really surprised you (in a good or bad way)? Why?
Fire
by Kirstin Cashore. It's not technically a sequel, but it was written after and widely considered as the second book in the Graceling trilogy. It's more of a companion, in my opinion. Anyways, it was so surprising because of how different it was. At first I was put off with the different characters and timeline, but after reading it, I was so impressed. It was great and definitely rivals Graceling.
6. What's the last sequel you read? (Briefly, what did you think of it?)
My
Goodreads
account tells me it was
Unravel Me
by Tahereh Mafi. I really enjoyed this, although the MC was a bit whiny in sections. I actually wrote a post about how I bought the book; you can read it
here
.
7. What are 3 sequels you're planning to read (eventually...)?
I've had a hold on this book for what seems like forever, so it's number one on this list:
Breaking Point
by Kristen Simmons (the sequel to
Article Five
).
The next one is
The Treatment
by Suzanne Young. It's the sequel to the heartbreaking, but enjoyable book
The Program
.
Hmmm...another sequel that I intend to read at some point is...*insert scrolling on Goodreads* the last book in the Artemis Fowl series by Eoin Colfer. I left it so long that I forget what happened in all the previous books, so I'm planning to reread them at some point.
8. What's the first sequel you see when you look at your bookshelf?
The Harry Potter series and Artemis Fowl series. They're right beside each other, so I saw them at the same time.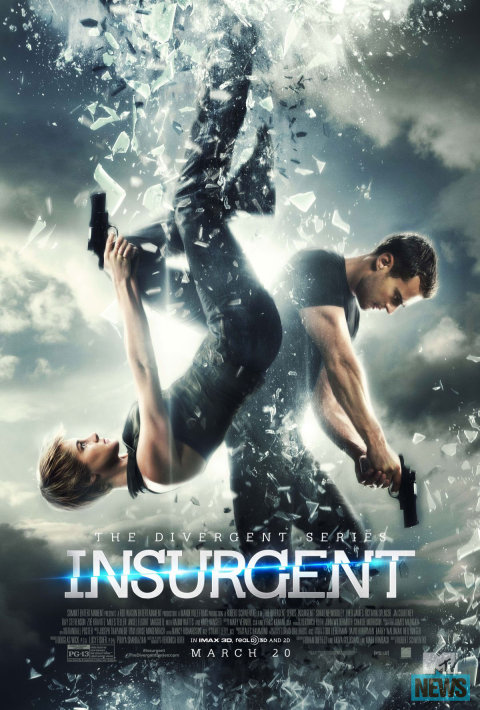 9. Best sequel cover!?
I thought about this one for a few minutes and came up with
Insurgent
by Veronica Ross. I don't know if it's the prettiest, but I do like it.
10. What book(s) do you think desperately need a sequel...but don't have one?
I can't think of any books off the top of my head. Maybe Anna and the French Kiss by Stephanie Perkins? I feel like we (as readers in general) sometimes get carried away with book series and sequels, especially with YA books. Not that I think series are bad, but I think we sometimes forget the value of a novel, a story on it's own.
How about you what's your favourite series? How do you feel about sequels? Let me know in the comments.
Reading: 102 Ways to Write a Novel by Alex Quick
Listening: Jack Johnson
Watching: Suits
Previously on A Splash of Photography: How to take a Dear Photograph